GoTop Factory Updated to 100,000 Grade Dust-free-Workshop
Gotop has moved its manufacturing facilities to another location in Shiyan town, Shenzhen city. This production facility is equipped with a high-level standard of watch OEM manufacturing capabilities with a 100,000 grade dust-free workshop. It also includes 5 pieces of automatic assembly hands machine and 4 pieces of automatic cut crown stem machines to reach higher levels of efficiency and precision in the manufacturing process. Our commitment to quality is also enhanced at this facility, with a full function test machine with a total quality control system to reach upmost level of quality in all areas of the manufacturing process.
A combination of different test machines is present to ensure that testing is performed at all levels of manufacturing. These machines are capable of all kinds of testing such as the UV test/ abrasion test/ pull force test and swing test/artificial sweat test & etc. Every single component of the watch undergoes rigorous testing through these machines to ensure that the final product is free of any defect.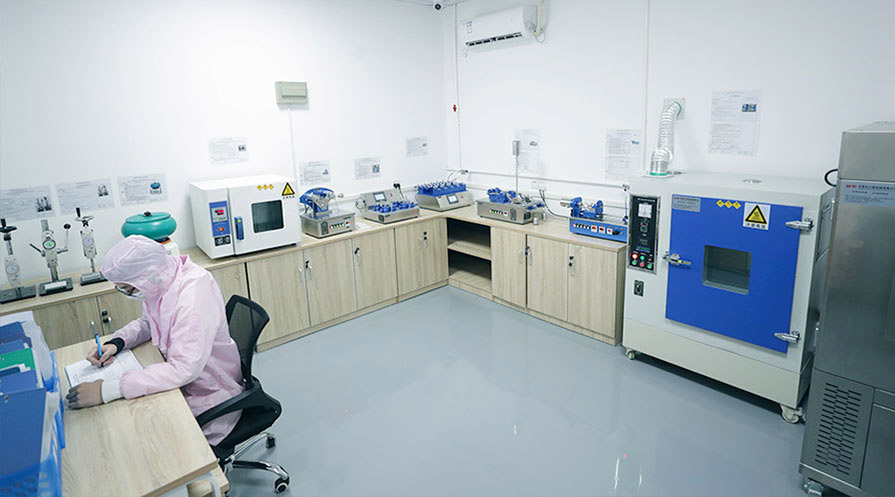 Samples are randomly selected to detect issues in material, performance, design and durability and any defects detected are corrected immediately. At Gotop, our focus is on the quality and all efforts are made to ensure that it is completed.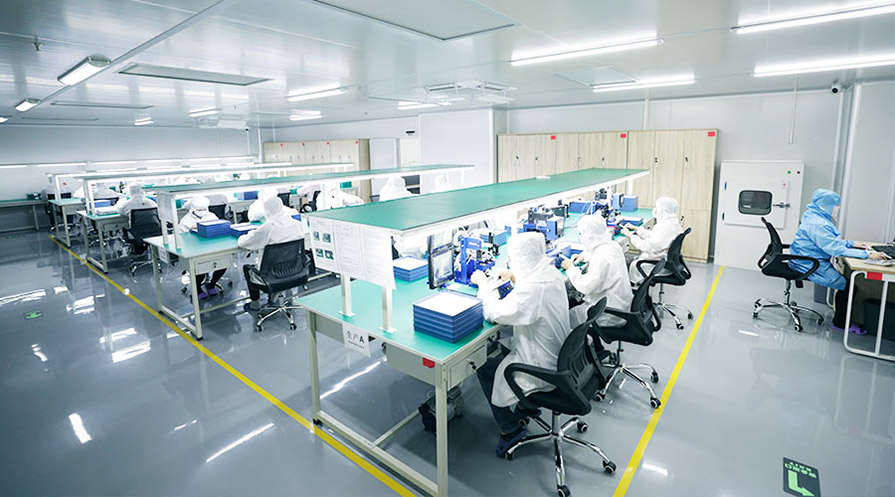 An automatic assembly line ensures that every detail of the watch manufacturing process is done with precision and care. There are higher production rates, increased productivity, improved safety and reduced lead times. Furthermore, due to the intricacies entailed in the manufacture of watches, any human error will be minimized which is a prerequisite for ensuring the high quality of watches.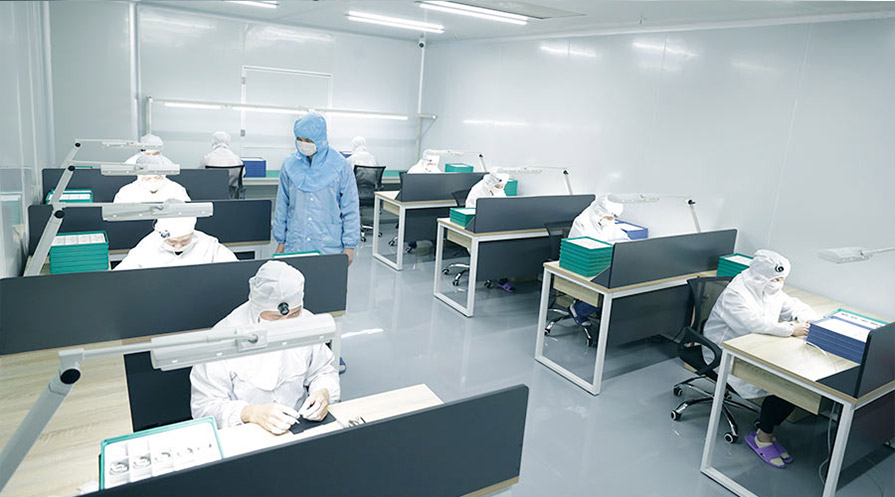 The main factor in judging a reliable stainless steel watch manufacturer is to ensure that they have a high standard dust-free workshop. The intricate process of watch manufacturing needs to be completed in an area with high levels of cleanliness and sanitization. Even minute particles of dust can affect the quality of the watches and the tiny components of watches that go into making a world-class timepiece. This is the reason that a 100,000 grade dust-free workshop is essential for the process of manufacturing a watch.
A dust-free workshop, which uses air-cleaning technology, has three main characteristics. The clean room is a space where the cleanliness of the air is made to reach a certain level so that it can control the pollution of particles, which is needed for human activities and production. For the production of the watches, it is necessary for the air cleanliness to reach a level of 100,000 so that it is able to control the particulate pollution and resist external interferences. Secondly, such a room needs to meet certain parameters in terms of bacterial concentration, air volume, air pressure, sound, light and air purification. To ensure that it is compliant to the specifications needed for enhanced manufacturing process, a dust-free workshop makes sure that it reaches the minimum levels in all these parameters for efficient productivity. Thirdly, this kind of a workshop maintains its quality through the whole process of manufacturing from design to management. It is applicable to the design, construction and the operation management of the watches.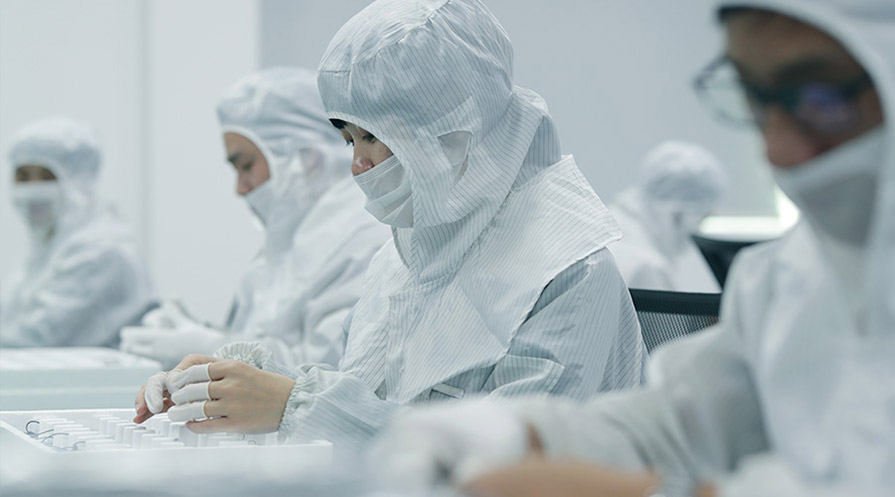 The monitoring of the dust-free workshop is through the filter replacement cycle and the workshop has strict regulations on the environment humidity, temperature, fresh air volume, and illumination to ensure a high quality production and personnel working environment. The entire room is equipped with a three-stage air purification system using primary, secondary and high efficiency filter to control the amount of dust particles that enter the room. The high efficiency filter ensures that the entire process is performed in a complete purification system.
Gotop Watch is equipped with a triple A star, top of the line dust-free workshop. This is in combination with highly skilled personnel who aim to maintain the high quality and the level of precision in the watch manufacturing process. Through the use of own dust-free workshop and manufacturing plant, we ensure that total quality is met in all areas of the production.
We aim to be the top quality watch manufacturer in China. You are welcome to visit our factory.