Gotop Attends The Annual HK Watch Clock Fair, 2019
GoTop Watches made its way to the Hong Kong Watch & Clock Fair in September 2019. If you are making or selling watches or watch components, the Hong Kong Watch & Clock Fair is one of the most important event of the year. Disregard the appeal of Baselworld, Hong Kong in early September is where the place to be.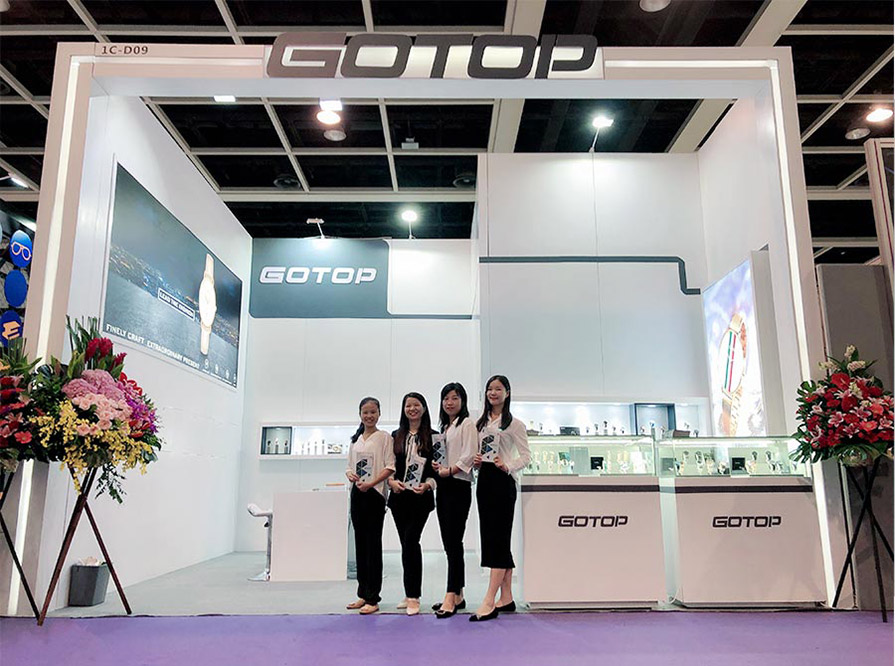 In September 2019 we set off to attend the show, meet suppliers, showcase our product designs and interact with important clients and press. It was the time to check out the latest trends in the market, oversee the designs and masterpieces brought out by other industry players and negotiate plans and contracts for the following year.
Here is a quick overview of the Hong Kong Watch & Clock Fair for all those who have not attended the fair before.
Spread over a five-day duration and 830 exhibitors from 22 countries and regions, it is a particularly diverse gathering of mostly Asian original equipment makers (OEM) watchmakers, OEM-watchmakers-turned-brands, and specialized established and new suppliers. The fair is encompassed over a number of halls at the Hong Kong Convention and Exhibition Centre. Each hall has its own focus and specific section, ranging from the fancy "premium" area presenting the major Swiss brands, through to the budget halls occupied by small manufacturers of everything relating to the watch industry from full, assembled watches through to tools and packaging. There is nowhere else in the world that you will see such a large number of watch companies of all sizes coming together to sell their services.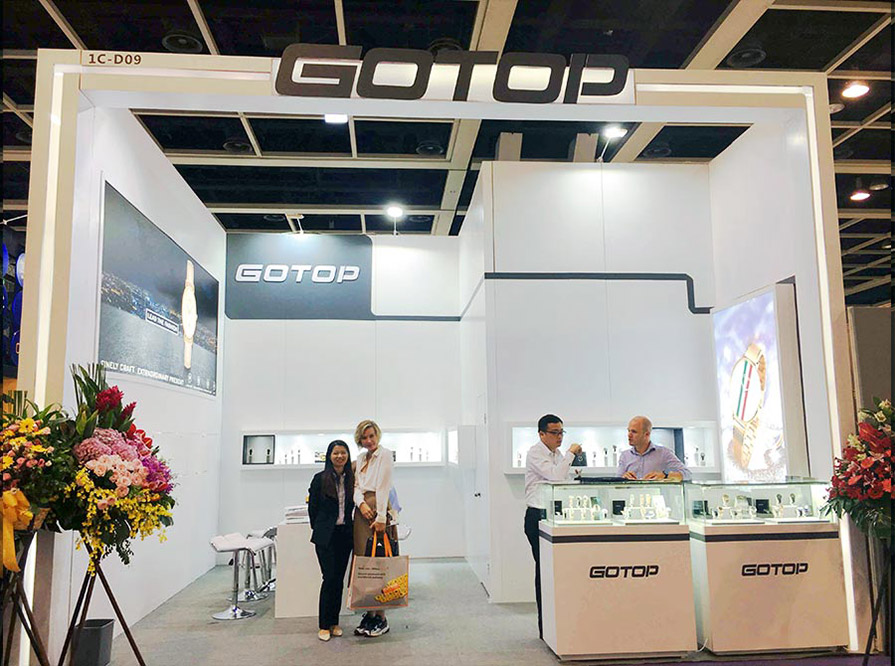 Overall, the Hong Kong Watch & Clock Fair 2019 was a well-organized reiteration of the show that, once again, exhibited its characteristic flexibility and diversity across its exhibitors and its visitors. With the inclusion of modelled "watch parades," ceremonies, speeches, and gala dinners, the fair was a true celebration of a vibrant watch industry that would show the world the vitality and success of the industry. There is a lot that could be learned in this trade fair and clearly the potential for a lot of business to be done.
For us at Gotop, it was a great platform to showcase our new innovative and exclusive stainless steel watch designs and we got a chance to reunite with our loyal customers and clients and we got to interact with new, potential clients who were overwhelmed by our emphasis on quality and innovation. It was an exhilarating experience and we look forward to the next show to be held in 2020.