2018 Baselworld Trade Show
The Baselworld event is the hot topic of discussion at Gotop since the New Year began and will probably still be discussed enthusiastically even after the event has ended. The Baselworld event this year takes place in Basel on March 22-27. Gotop will make its appearance in the exhibition and has started preparations for the same since the onset of the New Year. Our samples of exclusive, innovative ODM and OEM timepieces are all ready to be shown to our prospective and enthusiastic clients. This is an event that is bookmarked in all our employees calendar and all efforts have been put in place to ensure that it climaxes into an overwhelming success.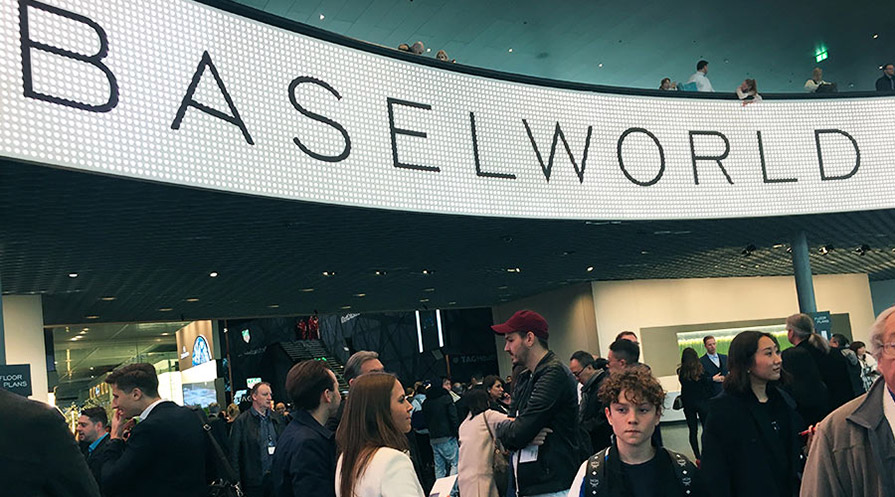 The event dates all the way back to 1917 and has grown every year ever since its inception. As the world's major watch and jewellery international exhibition, BASELWORLD takes place every spring in the city of Basel, Switzerland. The history of the exhibition goes back almost a 100 years with the opening of the "Swiss Industries Fair Basel". In addition to brands from Switzerland, world-renowned brands from Europe, Japan Asia and the U.S are all present together in Basel City to reveal their watch collections and new releases to the world. Every year, more than 100,000 visitors assemble here from all over the world to keep informed of trends in the watches industry.
However, this year Baselworld event has actually decreased in magnitude with organisers announcing that the event will be cut short by two days. This was said along with a few other announcements such as a reduced price for exhibitors in an effort to get more into the event. This could be worrying for some players who are looking at the event as a chance to meet new suppliers, clients and use it as an opportunity to market their products. However, there is still almost 600-700 exhibitors set to attend the show so far which shows there is still a huge number of exhibitors and stalls to attend giving you no reason to be absent and see what this years show has in store.
Baselworld is forever an exciting time not only for watch collectors and brand enthusiasts but also for the tech world as it is a fast paced world in the current times and watches are definitely a part of it. With a huge increase in wearable technology such as android wear in the last year, this year is also looking to be a big one yet for technology. A recent conference at the Ricoh Arena in Coventry emphasized the importance of technology in businesses and watches are no exception. It showed that there has been a huge growth in wearable technology in recent years compounded with a huge increase in AI technology and it will be interesting to see what the major watch brands around the world will be able to do with AI in the near future and how they will be incorporating it into their designs.
Even Baselworld organizers are planning to integrate AI into their event with the announcement of Chatbot, the AI help assistant that will be placed around the exhibition. This will be used to assist the public with map, guidance and information as well as medical aid calls and exhibitor information during the event.
The full list of exhibitors has been announced though it is still being updated daily from what we can tell. It's a huge list so even though there was initial speculation about the number of stands that will be present in this years show, there are still many brands that are planning to attend and a lot of exhibitors to visit. As every year we are expecting the major players such as Rolex, Tudor, Patek Phillipe and Omega to be revealing their new collection. There are some brands that have already introduced some of their new watches, as the Pre-Baselworld collection. Gotop will also be in line with these brands and we will be showing samples of our own unique and customized collection that will ooze quality and innovation.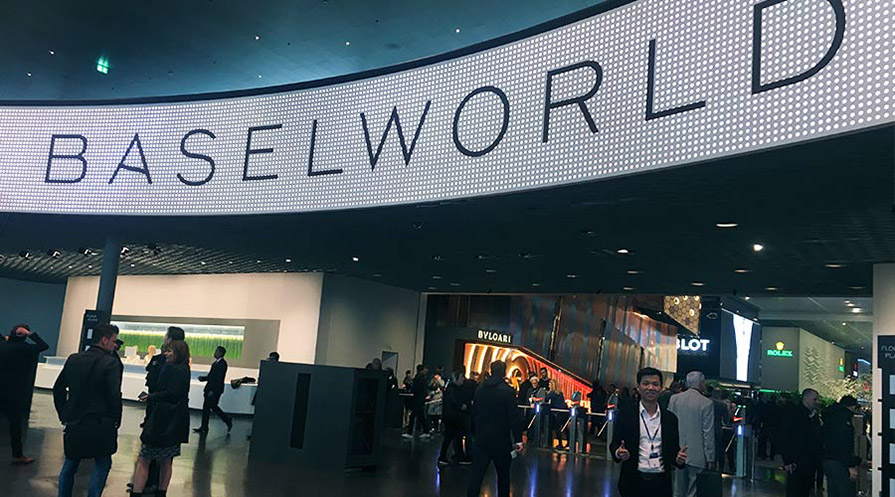 We will definitely be attending with samples of our watch and wanting to meet up with different new and old customers. It is a very busy time of year for us not only at the event but through out the build up to it and the big rush to get all our samples ready to show to our enthusiastic customers. We know that other major brands such as Seiko, Citizen and Casio will be present at the show and will be holding onto their new model releases.
We look forward to meeting some of our old and esteemed clients, rebuilding ties with them and making new connection and relationships with others. This is a golden opportunity for us and we have managed to arrange meetings with a number of prospective clients, and wholesalers to discuss projects and build new plans and alliances. This will definitely be a great opportunity for Gotop and we can't wait to meet all the industry players at the exhibition.